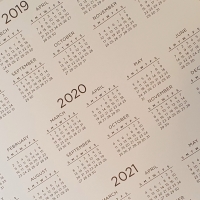 Publications in Chronological Order
The members of the Russian Art & Culture Group are international junior and senior scholars who broaden the scholarship on Russian art through their work and their publications.
In the following their publications of the last years are listed chronologically, starting with the most recent ones.
What Is to Be Done? Art Practice, Theory, and Criticism in Russia during the Late Nineteenth and Twentieth Centuries, ed. Ludmila Piters-Hofmann and Isabel Wünsche, Berlin: Logos, 2022.
Isabel Wünsche, "Faktura versus Style: The Russianness of Avant-Garde Art," Art Histories Supplement 2.0, special issue "Stories of East European and Russian Art: Alternative Art Histories," ed. Clemena Antonova, 2020.
Isabel Wünsche, "Liquid Crystals, Theories of Life, and Visual Perception in the Russian Avant-garde," Leonardo (2020).
Allison Leigh, "Between Communism and Abstraction: Kazimir Malevich's White on White in America." American Communist History 18, no. 2 (Summer 2019).
Allison Leigh, "Il'ia Repin in Paris: Mediating French Modernism." Slavic Review 78, no. 2 (Summer 2019): 434-455. 
Allison Leigh, "Men's Time: Pavel Fedotov and the Pressures of Mid-Nineteenth-Century Masculinity." Slavic and East European Journal 63, no. 1 (Spring 2019): 28-51.
Allison Leigh (cluster editor and introduction author), "Visions of Russian Modernism: Challenging Narratives of Imitation, Influence, and Periphery," in Slavic Review 78, no. 2 (Summer 2019).