Russian Art: Intersections of Art, Science, and Technology in Soviet Film and Culture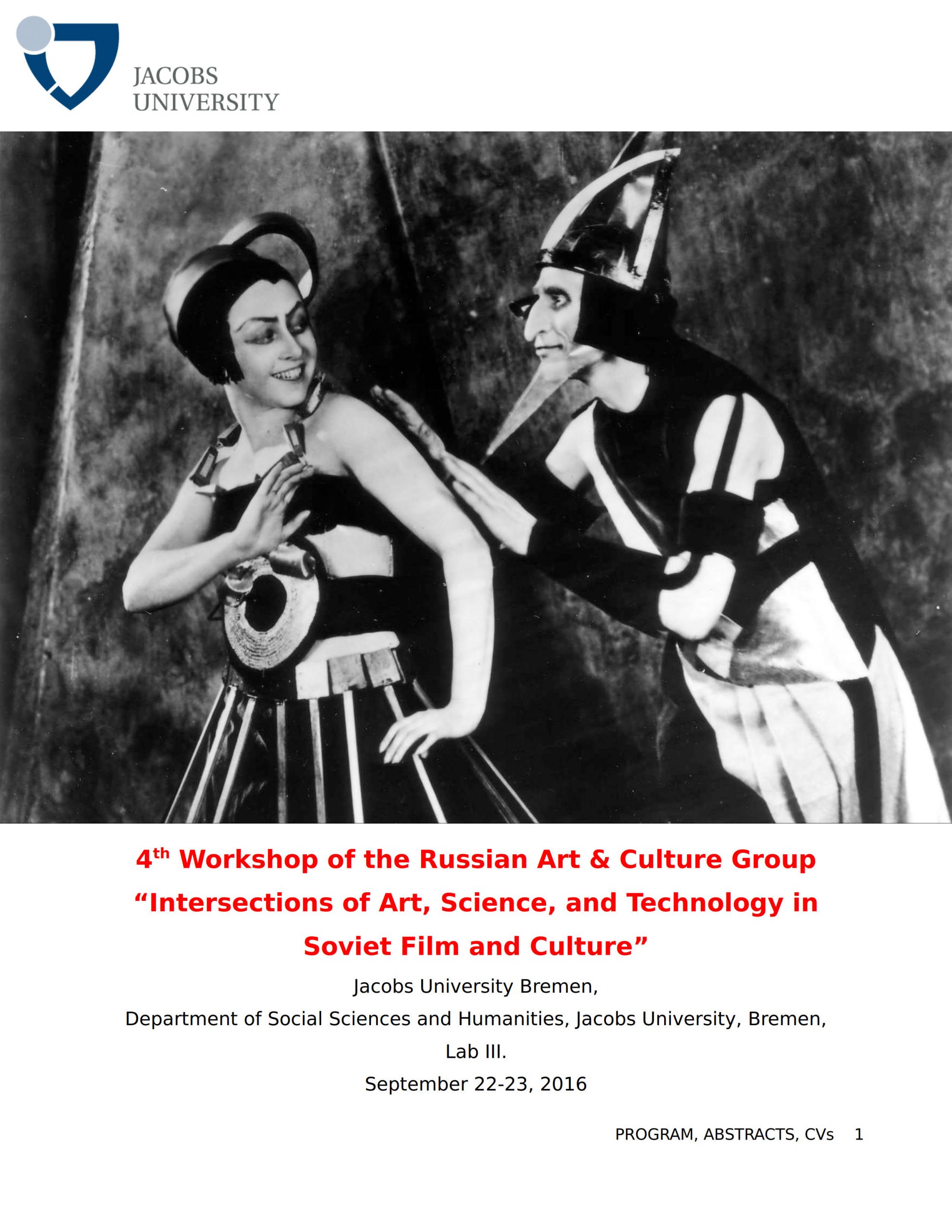 The fourth graduate workshop of the Russian Art and Culture Group took place on September 22 and 23, 2016, and was dedicated to the Soviet film.
By maintaining the tension between artists' imaginative approaches to technology in the Soviet Union (Meyerhold's Biomechanics), film directors' use of science such as physiology (Eisenstein's Expressive Movement), and scientists' own theorization of art history (Lev Vygotsky's The Psychology of Art), this workshop aims at unpacking the historical and political forces behind Soviet film theory, film practice, and art history in relation to science and technology. While examining the juncture between art, science, and technology in post-Revolutionary Russia, with a focus on the avant-garde period until the death of Joseph Stalin, cinema is thus considered as a device beyond its medium of film (Francois Albera, Maria Tortajada: Cinema Beyond Film) and the medium-specificity of the arts is called into question.
View the workshop's booklet for more information.