What Is to Be Done?
Discussions in Russian Art Theory and Criticism I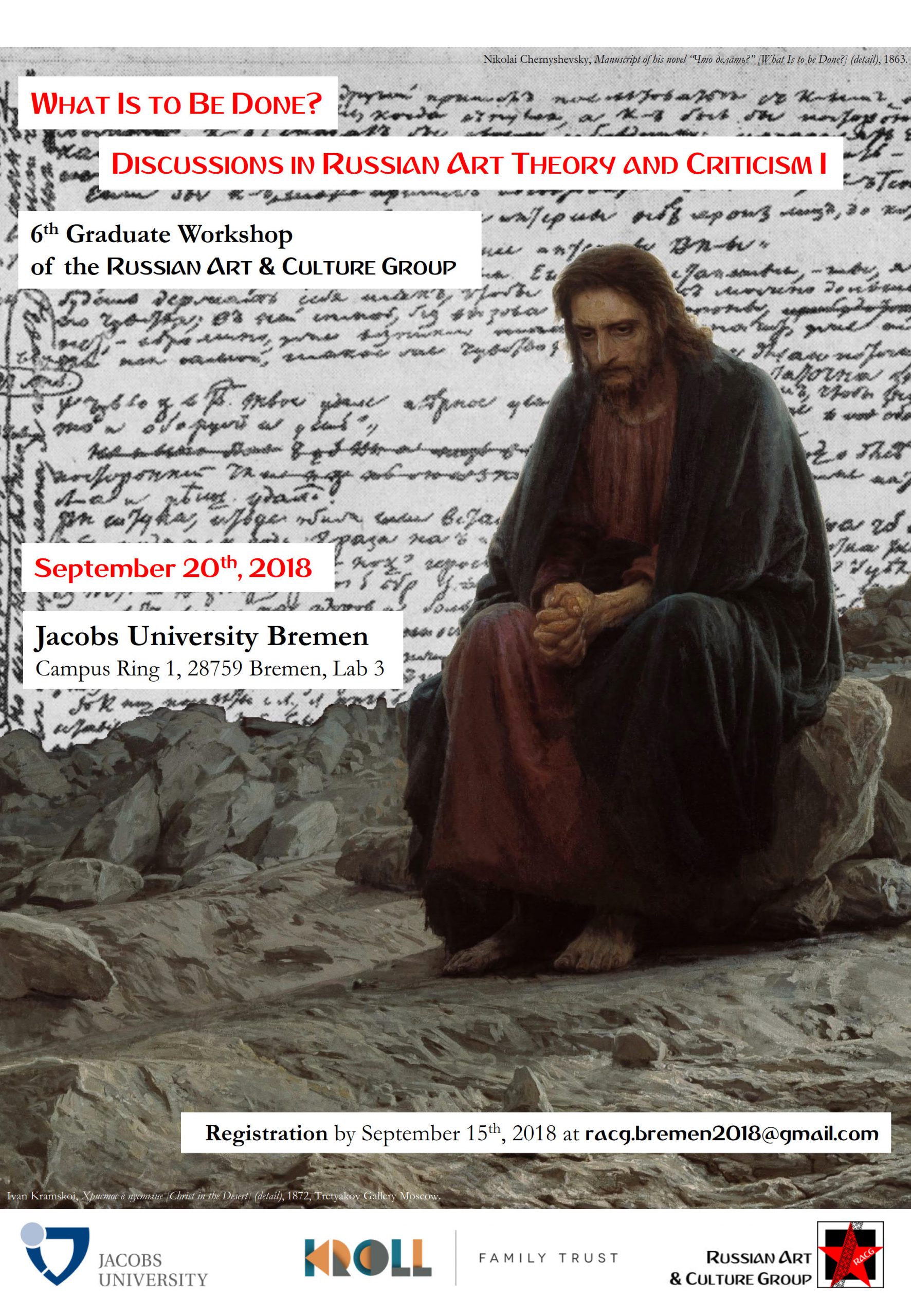 The sixth graduate workshop of the Russian Art and Culture Group was held on September 20, 2018, and focused on main tendencies in Russian art theory of the eighteenth, nineteenth and early twentieth centuries. Therefore, responses to the question What Is to Be Done? (Что делать?) in academic circles as well as by art critics, writers, impresarios, and other members of the Russian intelligentsia were explored.
View the workshop's booklet or the program for more information or just enjoy some impressions.