Russian Art on the Rise | Russische Kunst im Aufbruch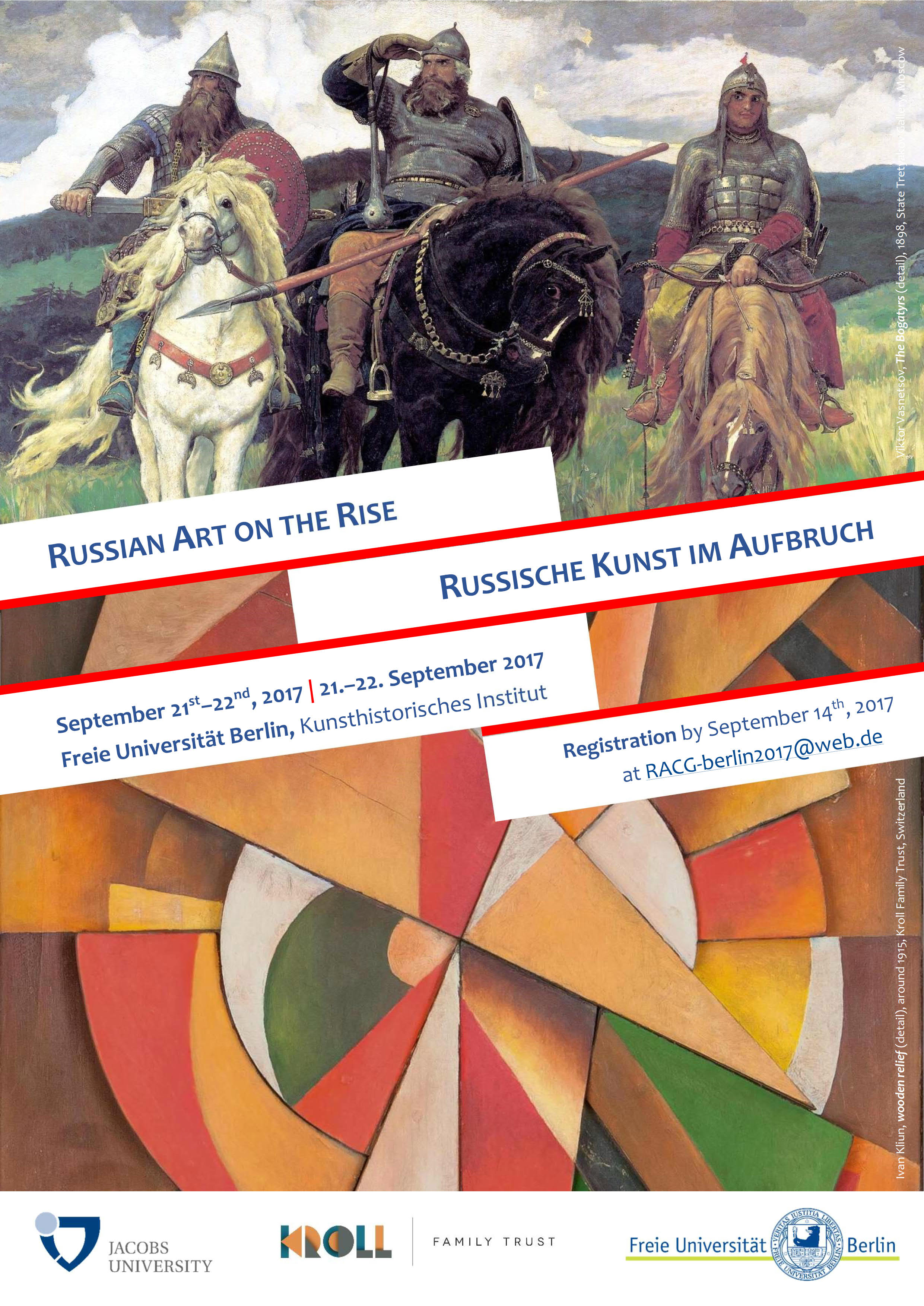 Freie Universität Berlin, Kunsthistorisches Institut, Koserstr. 20, 14195 Berlin, Room | Raum A 127
Working languages: English and German | Arbeitssprachen: Englisch und Deutsch
The fifth graduate workshop of the Russian Art and Culture Group will focus on the theorization and contextualization of Russian art of the late 19th and early 20th centuries by its contemporaries, positioning it in the cultural discourses of the period that ranged from national appreciation to scientific approaches.
Der fünfte Graduiertenworkshop der Russian Art and Culture Group widmet sich der Theoretisierung und Kontextualisierung der russischen Kunst durch die Künstler selbst im späten 19. und frühen 20. Jahrhundert im kulturellen Spannungsfeld zwischen nationaler Abgrenzung und sich entwickelnder Kunstwissenschaft.
View the workshop's booklet or program as pdf.