From Sacrilegious Monstrosities to Modernist Masterpieces:
The Changing Reception of Mikhail Vrubel's Religious Murals at the Fin de Siècle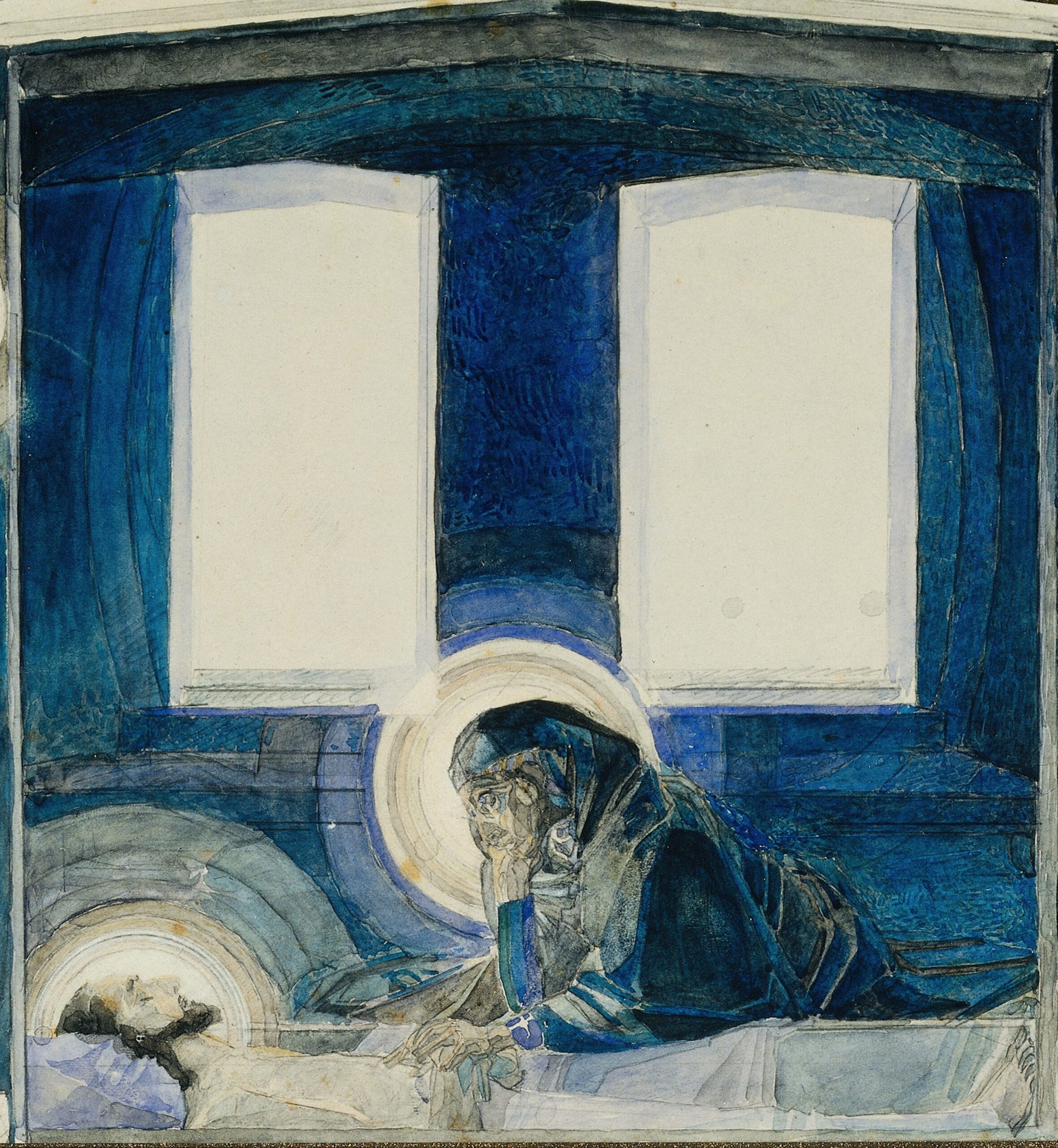 In his 1911 biography of Mikhail Vrubel, the artist Stepan Iaremich recounted a telling episode. In the spring of 1901, Iaremich had accompanied Vrubel to the twelfth-century Church of St. Cyril in Kiev, where the latter had both restored and recreated a large number of frescos in 1884. Standing in front of his Angels' Lamentation mural, Vrubel observed that "in essence, this is the kind of work to which I should return." Indeed, by the opening decade of the twentieth century, these frescos were celebrated by a new generation of artists and critics as some of Vrubel's most fundamental and significant works. However, at the time of their creation in the 1880s, Vrubel's works were vehemently criticized by period commentators as anatomically incorrect, poorly executed, and borderline blasphemous. Accordingly, this paper will examine the production and reception both of Vrubel's fresco cycle in the Church of St. Cyril and his unrealized sketches for the St. Vladimir Cathedral in Kiev, demonstrating how the changing discourse around these religious works marked the gradual aesthetic, political, philosophical, and theological shifts in the understanding and theorization of the iconic image at the turn of the century in Russia.
October 14, 2020
16.00 (Vienna) | 10.00 am (NYC) | 5.00 pm (Moscow) | 10.00 pm (Singapore)
online via Zoom

See program of the Eighth Graduate Workshop for other interesting talks.